Oakland Public Library is serious about meeting the needs and interests of our communities, including books written in languages other than English and published in formats that increase accessibility.
In 2020 we weren't able to attend the largest and most important Spanish language book festival (Feria Internacional del Libro, FIL) that takes place every year in Guadalajara, México. Yet OPL staff found ways to work with book vendors during the pandemic to improve our Spanish language collections and provide kids and families with quality reading options during the library closure.
Of course we want Pete the Cat, Peppa, Disney and other bestsellers,
but we also believe it's important to have authentic books written and published by creators from diverse regions and communities.
Below are some of the books we've ordered and can't wait to share with you. Included in the list are a story about a vegetarian wolf named Cereal, gorgeous board books with rich poetry in OpenDyslexic typeface, and a beautiful translation of Christian Robinson's You Matter.
Bienviento by Roberta Ianamico & Sabina Alvarez Schürmann 2019 .
A sweet, playful, and refreshing poem inviting us to listen to the secrets that the wind has to tell us. Few, delicate words paired with gorgeous illustrations create a child's first poetry book.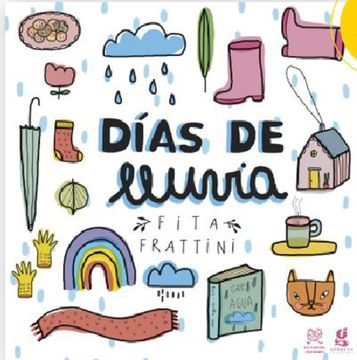 Días de lluvia by Fita Frattini. 2019
A book for those that love the rain and the great things you can do indoors. Gerbera is an Argentinean publisher that uses OpenDyslexic font to improve accessibility for dyslexic readers.
Sana, sana by Verónica Álvarez Rivera & Rocío Alejandro
¿Por qué? by Yael Frankel
Tú importas by Christian Robinson. 2020

A beautiful book narrated like a song. Whether you are almost invisible like a microscopic being or big like a dinosaur, you matter, without you, nothing would be the same.
Érase una vez un lobo llamado cereal by Alessandra Pontes Roscoe and Juan Chavetta. 2016
Not all wolves are ferocious, bad and angry. A great story for animal lovers that reminds us to challenge stereotypes.
Published by Quipu, in Argentina, whose name is inspired by Kipu or Khipu, the Quechua word for knot, a knotted-string system used for recording in Andean South American cultures.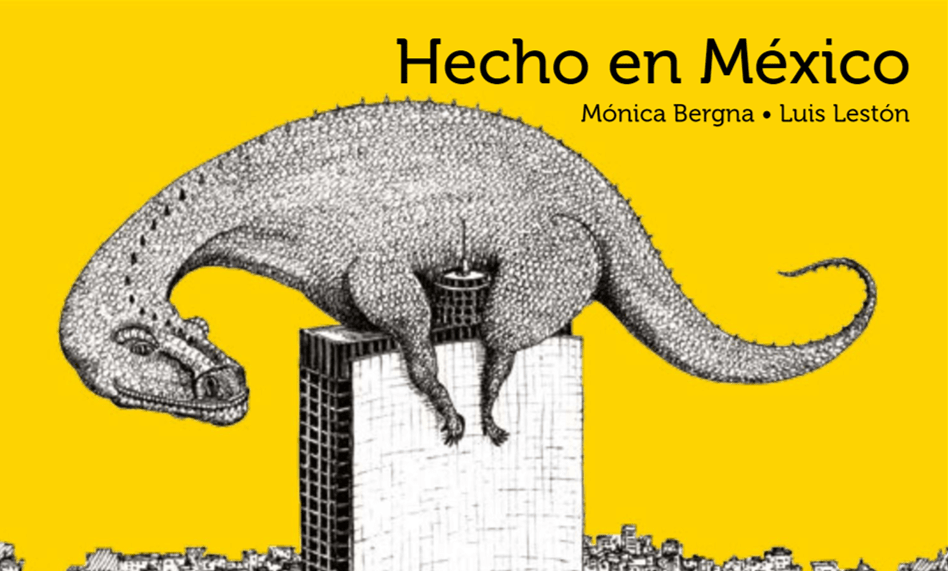 Hecho en México by Mónica Bergna and Luis Lestón. 2013
Great inventions that were created or discovered by talented Mexicans.
La perra, la cerda, la zorra y la loba by Luis Amavisca & Marta Sevilla. 2020
Why aren't the female versions of these animals found in classic fairytales? Why is the female version of a dog an insult but the counterpart isn't? The four friends in this story ignite a debate that questions the patriarchy embedded in children's literature and beyond.
Doce maneras de afilarse los colmillos by Óscar Martínez Vélez. 2015
Elisandro is an average kid, with a dog named Spaghetti, except he doesn't like to drink blood, doesn't know how to fly and is easily scared. In short, he is not a good vampire. This is a book about family unity, self-acceptance and the changes that come with growing up.
Aconcagua y otros cuentos by Perla Suez & Rebeca Luciani. 2018
First place winner of the National Endowment for the Arts in Argentina (2019), this book contains three origin stories from Quechua, Yuracaré, and Inca communities.

Get ready to request these books and pickup them up at your closest library!
Check back at this blog post for links to the catalog.
P.S. We always welcome your recommendations for books and materials to add to our collections. Get in touch or fill out this Suggest a purchase form.