This final post of the early learning series will highlight two prereading skills: Write and Play
Play is the work of children. They develop early writing skills by drawing and scribbling.
EARLY LEARNING TIPS
Practice the hand motions for Itsy Bitsy Spider. This is fun way to develop (fine motor skills) the muscles needed to write.

Give your toddler crayons and paper to use.

Play with blocks and other toys with letters or shapes. Stack and make patterns.

Write your child's name and show how the letters are formed.
EARLY LEARNING ACTIVITIES
Practice writing letters in the sand or dirt (with a stick)

Ask your child tell you a story about a picture they drew.
Help your child form letters out of play dough, sticks, leaves or whatever you have around the house.
Invite your child to color a picture of a fall tree with red, orange, and yellow leaves.
Instruct your child on how to make a dot painting using their fingers or Q-tips dipped in paint.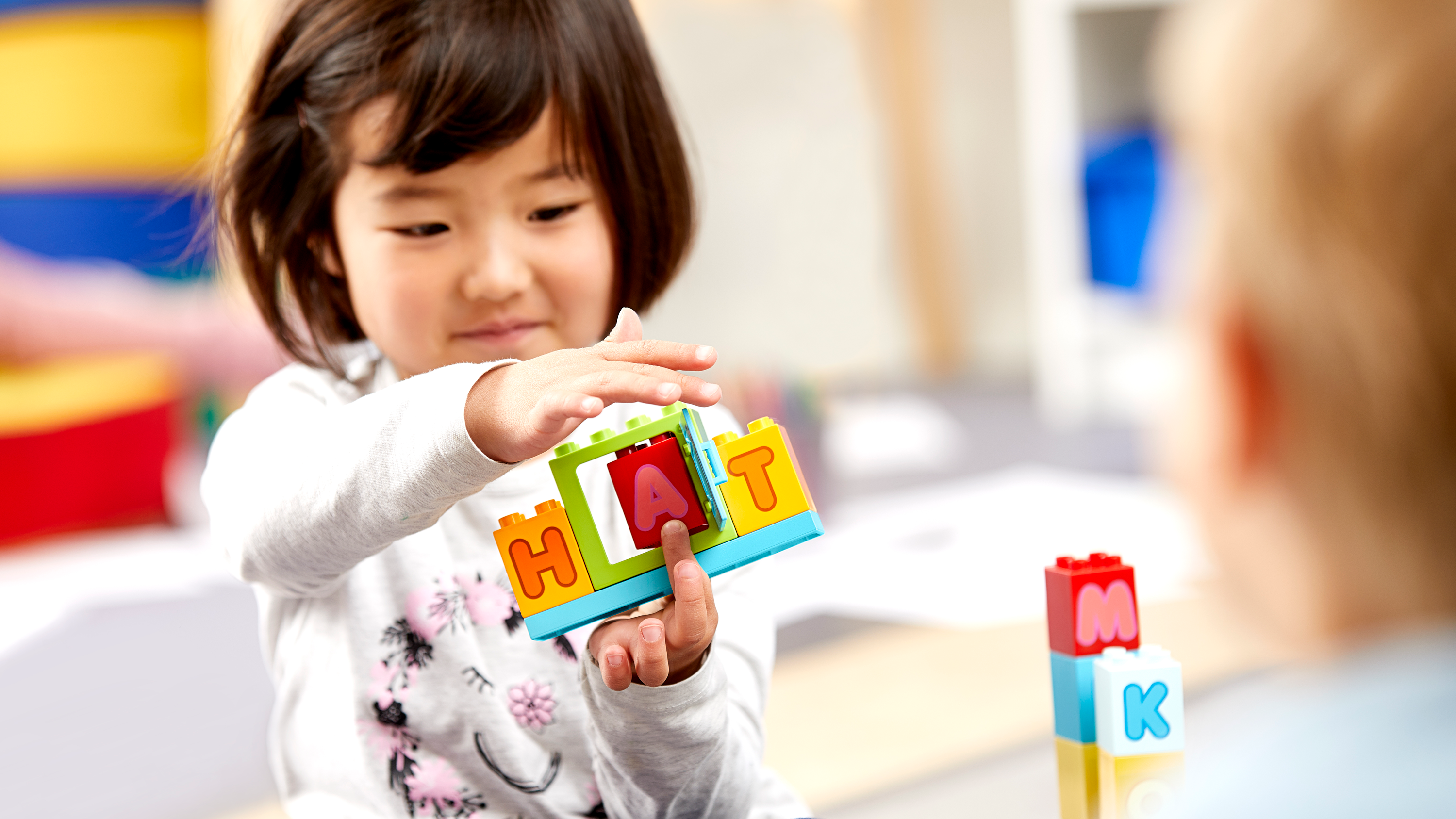 Let your child drop small items such as buttons and leaves into a glass (or bucket) of water. Observe, do they sink or float?
Hide objects or pictures around the house, then give your child a word and send her on a rhyming scavenger hunt.
Form green balls and yellow balls with play dough. Help your child make a patterned caterpillar body. Green, yellow, green...
Give your child bowls and a wooden spoon to "make dinner" as you're making dinner.
Choose a letter. Ask your child to find as many objects as they can that start with that letter.
Play restaurant with your child using recycled containers and leaves for "food."
Put together a puzzle together as a family.
BANANAS offers monthly workshops, classes, and support groups to help parents approach the child care selection process, improve their parenting skills, and learn new coping tactics for a range of issues.